Do you want to add videos to your WooCommerce Product Images Gallery? 
If you want to improve the overall user experience of your WooCommerce store, you'll have to do it by improving the visual experience.
You need to have WooCommerce products with stunning images, apart from adding product videos to the experience.
A video is worth more than a thousand images, especially when you want your products to get customer engagement quickly. It provides a better sense of product features and functionalities.
Moreover, you can create emotional connections that resonate with your shoppers.
Key reasons to add videos to your WooCommerce product gallery –
Videos retain customers in the store longer
According to Invespcro, visitors who view product videos are 85% more likely to buy than visitors who do not. E-commerce product pages with a video convert up to 80% better than those without videos.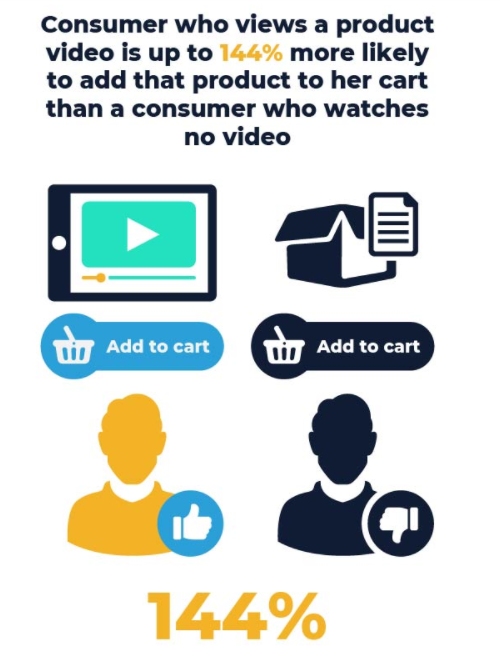 By simply watching your product video, a consumer is spending longer on your online store. It helps store owners to present different views of a product. Also, it gives a better idea of the product to the buyers. Hence, giving store owners more chances to make that sale.
Videos boost SEO and store ranking
We know that Search Engine shows a video thumbnail next to a search result. According to BrightEdge, it does for 26% of search results. Most of the site visitors are more likely to click that listing.
Moreover, including videos in your WooCommerce product gallery help your store to rank higher. Therefore, you can reach more customers and gain the opportunity to make more sales.
Videos turn visitors into buyers
Most people are convinced to buy a product while watching a branded video. It is because they see the product being used, which gives a different feeling. Therefore, it creates hype for the product and adds value to make your products more adaptable.
All you need to do is create a video that tells the touching story of your product. Your next customer will likely be a happy member who speaks to his friends or family members about this experience.
Videos provide customers with necessary information
Even though customers read a product's detailed description, there are more or less doubts in their minds. This is understandable since buying online means they can't try out the products in advance.
Words aren't convincing enough in such situations. That's why you need a video showing every aspect of the product your customers are about to buy.
What you should avoid
Don't upload videos on your store: Try to avoid uploading videos on your WooCommerce store directly. It could end up costing you if you add too many product videos on your own site because this takes up unnecessary space.

Solution: It is far simpler to use a platform like YouTube or Vimeo to host your product videos and embed the link to your site. However, the plugin allows you to upload self-hosted videos.
What is the right tool?
Till now, you have learned plenty of benefits of using product video. But, you need the right extension to take advantage of these benefits.
By default, WooCommerce doesn't allow us to add videos for the product image gallery.
However, with the right plugin, you can easily add videos to your desired WooCommerce product. One such tool is the WooCommerce Variation Images Gallery plugin.
An overview of what you can do with this WooCommerce tool –
Upload self-hosted videos.
Embed YouTube or Vimeo videos.
Show featured video instead of the featured image.
Upload videos to WooCommerce simple products.
Display videos for WooCommerce variable products.
Add videos to Grouped, Affiliate/External products.
We have explored why it's beneficial to add a video to your WooCommerce product gallery. The linked article will show how you can add videos to your product image gallery using the WooCommerce Variation Images Gallery plugin.